Most men's suits are timeless, classic styles. Yet men's fashion trends still serve to influence bespoke suits and they dictate how we define good style. The nuances are subtle; certain colours and fabrics come and go, and style and fit changes, adapts and improves. Of course, while these trends can influence your attire, each of us tends to put our own unique spin on current trends.
Men's fashion trends today are influenced by a number of factors; not all of them come directly from the runway. For fashion cues, we look to celebrity red-carpet style, street style, and we even draw on influences from women's fashion.
In this blog, we look at the biggest men's fashion trends for 2020. Discover how you can adapt them to get a look that suits everyday wear.
1. Monochrome suits
Monochromatic style is in, and by that, we don't just mean black. Monochrome simply means; "mono" meaning single, and "chromatic" meaning colour. Therefore, a monochromatic outfit encompasses various garments of just the one colour. That might be a three-piece suit which may even be worn with a similar-coloured shirt.
Popular monochrome suit examples might be suits in hues of light lavender, beige, ivory, red, and all manner of shades in between. There's nothing classier than a monochrome power suit to create a polished look in the office, but this look can also work for big events like race days or weddings.
Get the look: Simply choose a three-piece suit all in one colour, complete with matching shirt in a similar or matching similar shade. This way, you'll end up with a consistent, sleek look that's undeniably classy.
You can consider mixing things up by mixing textures or patterns. Match an ivory knit tie with a beige suit and a champagne-coloured pocket square. This men's fashion trend is actually very simple for you to achieve.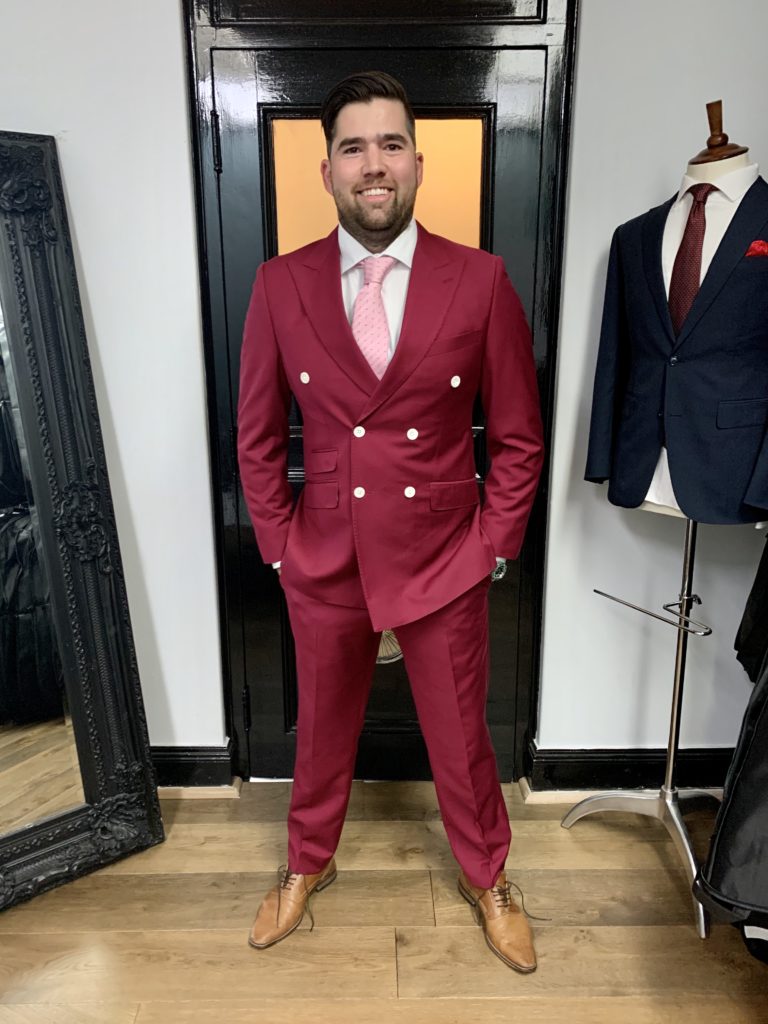 2. Pinstripes
The pinstripe became an unofficial uniform at speakeasies as early as the '20s. It was often worn by gangsters and jazz musicians. Pinstripes have since had their revival decade after decade; they were favoured by bankers and businessmen in the 80s, as evidenced by films like The Wolf Of Wallstreet and American Psycho. Since then, they have been going in and out of fashion year by year and this year, the pinstripe will be making a huge comeback.
On the runways of 2020, a wide pinstripe was spotted in shades of navy, blue and black with a white pinstripe in varying degrees of boldness.
How you wear a pinstripe is up to you. You just need to decide how bold you want to go, and of course, what suits your body shape and unique tastes.
Get the look: This look isn't for everyone. It can make a taller gent look even taller, and thick pinstripes can serve to make a thicker man even wider. But, when worn well, a pinstripe suit can look very sharp and can make a strong sartorial statement.
When wearing a pinstripe suit, avoid wearing similar-sized stripes in your tie or shirt, unless you want to make everyone cross-eyed. Remember; this can be a strong look, so keep accessories refined and toned down; if you're doing double-breasted, a pocket square may not be necessary. Dress it down with a linen or knot tie, no tie, or sneakers for a more casual look.
3. Double-breasted tailoring
Less a men's fashion trend and more of a luxurious style choice, the double-breasted suit remains a reliable essential in the modern man's wardrobe. A double-breasted jacket simply refers to the double set of buttons on a suit jacket, as opposed to a single row. Unlike the suits of the 70s and 80s however, the modern double-breasted suit is softer, less constrictive and has less structure than its predecessors.
Get the look: Wearing a double-breasted suit needn't be complicated. In fact, this sophisticated cut can look dapper on anyone. You can wear a double-breasted suit anywhere. However, keep in mind that it is seen as slightly more formal than the single suit. That said. You can always dress down a double-breasted suit with sneakers, or wear it open for a more casual look.
The office is the perfect environment to don a double-breasted suit, as is a big event with the boys or a luxurious wedding. A double-breasted suit can be a great way to make a statement or play down the look with separates.
4. Shining satin
Satin was all over the SS2020 runways with a modern, masculine edge. Seen in all different shades, this glossy fabric wove its way into shirting, jackets, pants and even overcoats.
Get the look: To get the satin look, you don't need to go all-out. Satin is most commonly seen at black-tie events in men's dinner jackets, but a touch of satin can look elegant in any men's evening jacket, or even just on the lapel of a jacket.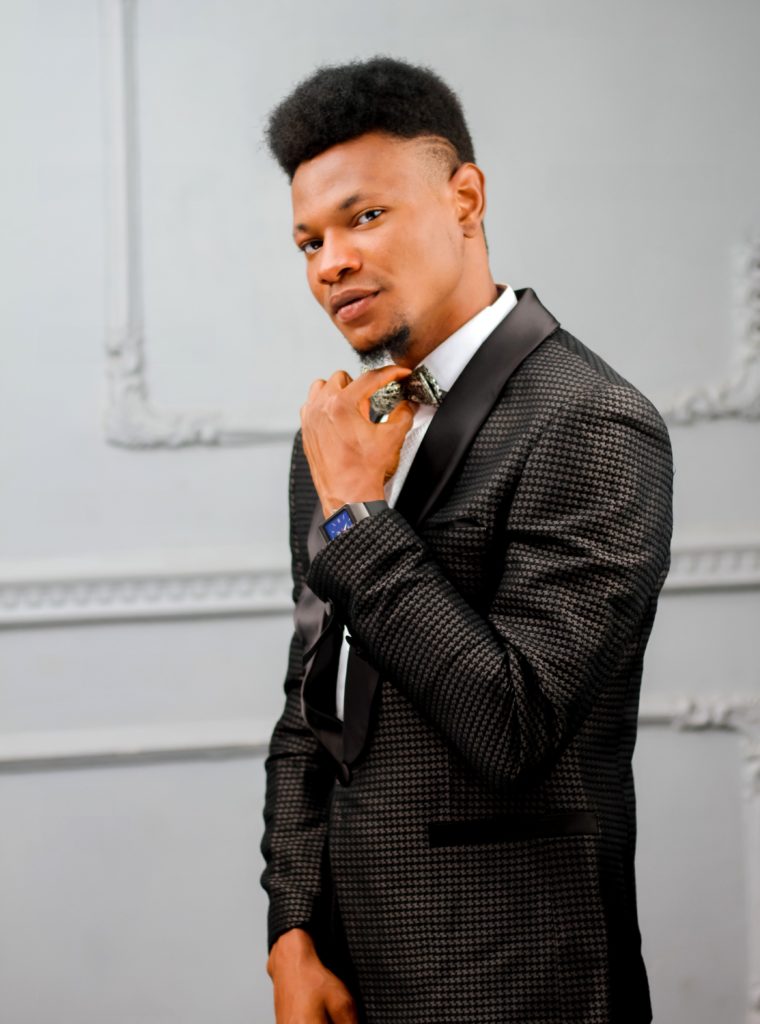 5. Sorbet shades
Real men wear pink! Soft, feminine Neapolitan tones are in, in a big way. Think lavenders, blush, millennial pink, yellow, apricot and other neon pastels.
Get the look: If committing to an entire neon pink suit is too much for you, we understand. You can always add a pink tie, a flash of pastel yellow in your pocket square or don a lavender shirt to pay homage to the trend.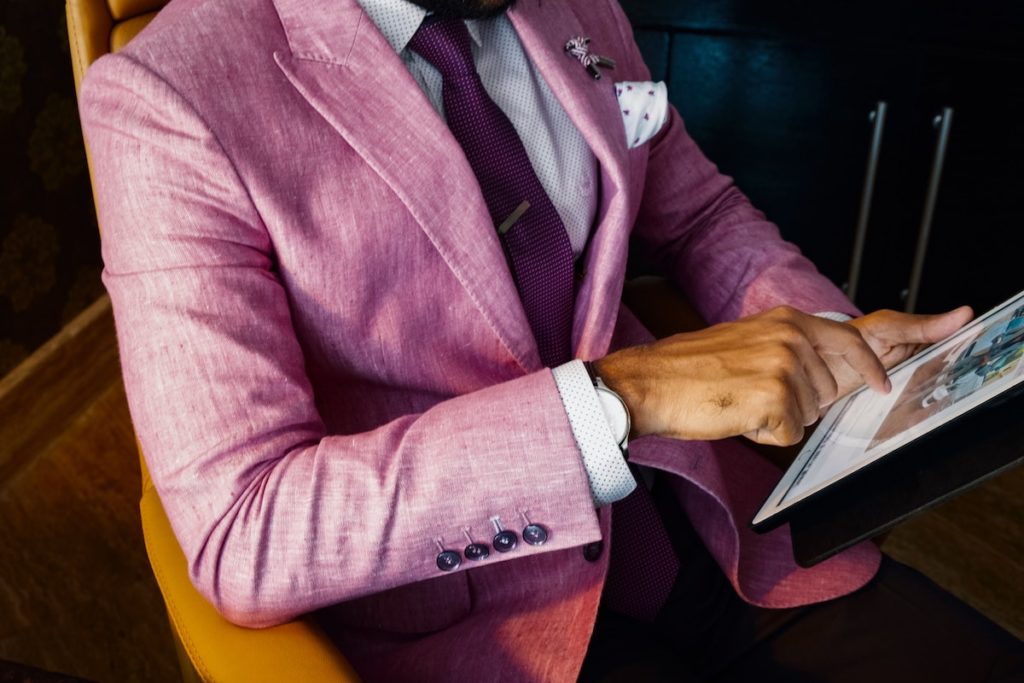 Not every men's fashion trend can suit every gentleman. Aim to borrow elements of certain styles to keep your look current while still giving a nod to popular men's fashion trends. This will ensure your style remains infinitely stylish, rather than being swayed by an ever-changing tide of passing trends or changing your wardrobe every other week. Using accessories can help here enormously.
And luckily, a well-made, bespoke suit crafted in high-quality fabrics will never go out of style.
To find out more about men's fashion trends, style tips, custom made business suit, or tailored wedding suit and more, visit Woolcott ST boutique in Sydney or contact us today.