Men's fashion for the races is exciting and, if you're attending the big racing events of the year, all eyes will be on your outfit. Luckily, spring racing is the best time of year to leave the drab, grey suit in the office and opt for a bright, bold colour palette and wild accessories. It's also the one time of year when you can indulge in a few too many drinks while still looking dapper enough to meet your partner's grandparents for dinner.
Even if you don't pick a winner, you can place your bets that fashions on the field place a huge part in acing the racing season. Besides, what self-respecting gent wouldn't want to look their best even when they're onto their ninth glass of champagne?
Read on to ensure you're the front runner when it comes to men's race day fashion.
Know your race days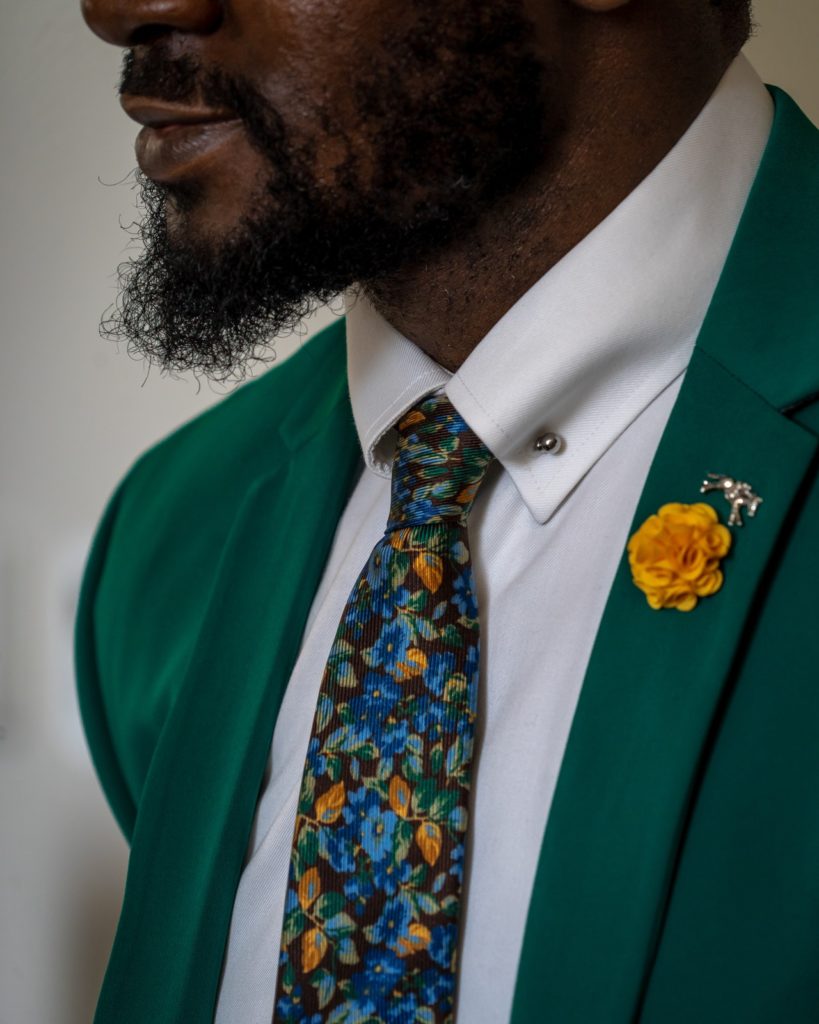 First things first; if you're attending the actual races as opposed to, say, a Melbourne Cup day event at an inner-city venue, know that there is a dress code that varies on certain days of the spring racing carnival. If you're heading to the racecourse, you're expected to abide by certain dress codes, especially if you're visiting Members' areas or the Birdcage. You can even get turned away in certain areas if you don't stick to the dress code, so be sure to check out any regulations beforehand to ensure you don't commit an embarrassing fashion faux pas.
Derby Day: Black and white dress code. The official flower of the day is a white cornflower, which can be worn on the lapel.
Melbourne Cup: Traditionally the day with the wildest, most colourful outfits. The official flower is the yellow rose.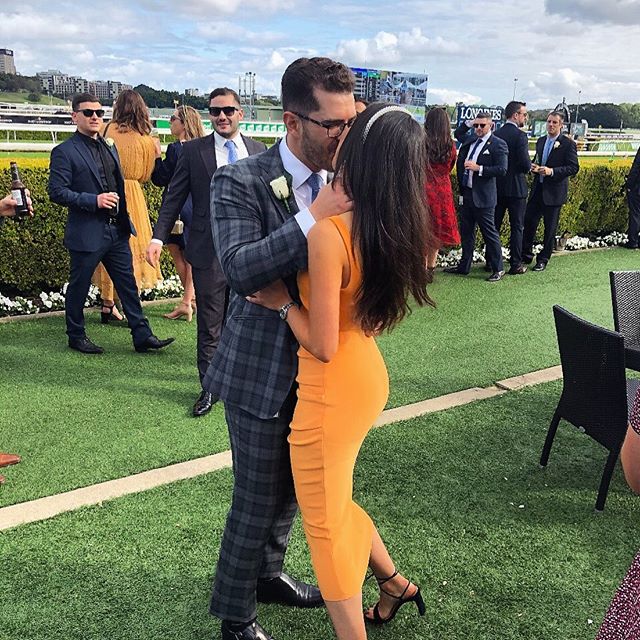 Oaks Day: Also called "ladies' day", Oaks Day at the races equates to a more romantic colour palette. Think florals, pink, peach and lavender. The official flower of Oaks day is the pink rose.
Stakes Day: The last day of the Melbourne Cup Carnival, Stakes Day has a more relaxed atmosphere. Separates are encouraged, in relaxed tones like beige, grey or blue, along with the official flower, the red rose.
Choose your suit wisely
When buying a suit for the races, ensure your suit fits like a glove. No matter what you decide to wear, the fit is paramount and will look much more polished. A well-fitting suit can take men's fashion for the races from daggy to dapper; above all, you don't want to look like you borrowed your great uncle's baggy second-hand suit.
Having a tailor-made suit will be your best bet, (click here to find out why). Failing that you could also tailor a suit you already have to suit your body shape more favourably, which will mean you'll look extra-slick come race day.
While separates will always have a place on race days, nothing beats a classically-curated two-piece suit in beige or light grey with bold accessories.
If you have a bold suit like a checked or pinstriped number, go with a plain shirt in white, pale blue, or pink and dress it up with boldly-coloured accessories.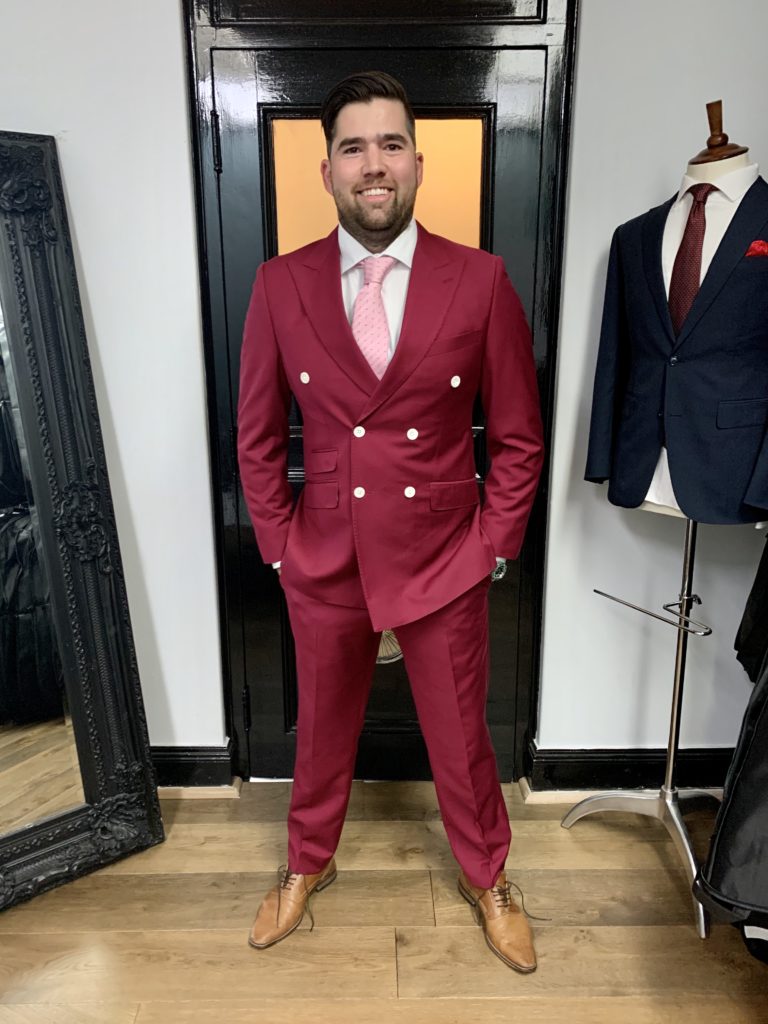 If you're doing separates, there are some fantastic breathable linen and cotton blazers around in coral, beige or deep red, bright blue or forest green. These can be dressed up with a bold or floral-patterned tie. Your trousers are the easiest part of the whole ensemble, but again, fit is crucial or you'll look sloppy.
For more tips on matching your suit and shirt, click here.
Accessories for the win
The best thing about men's fashion for the races is the accessories. Finally, you can wear the loud, bright accessories that would look out of place in the office, without worrying they're too garish, unless, of course, you're wearing clashing prints or neon.
A pocket square is a must. And it doesn't have to match your tie exactly; in fact, if your colours don't match, just go for complementary shades, like pink and purple, or orange and yellow, or even opposing shades like red and blue, or yellow and purple.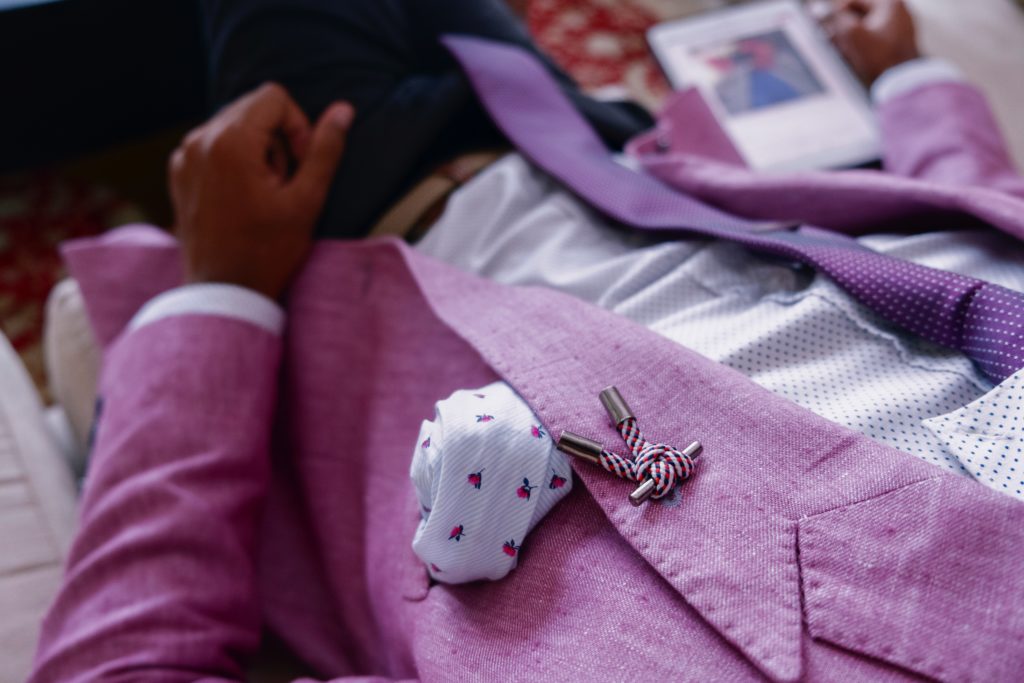 Use common sense here, as it's easy to overdo it when it comes to accessories. A loud suit means you should proceed with caution with accessories; a floral tie combined with a paisley shirt might not be your best bet. If in doubt, choose bold, plain colours. They can still be bright, but you don't want to end up looking like a mismatched patchwork quilt; even the savviest sartorial dressers amongst us can be guilty of indulging in one too many patterns come Melbourne Cup day.
The right race day shoes
It's time to bust out the brogues, oxfords or loafers. Always wear leather or suede shoes. Not only will they last longer, but they'll also look much classier than their synthetic counterparts. Go for brown or black. Alternatively, dark burgundy can look great if you're wearing grey or blue, or lighter beige and natural colours can look sleek with blue or a light-coloured trouser.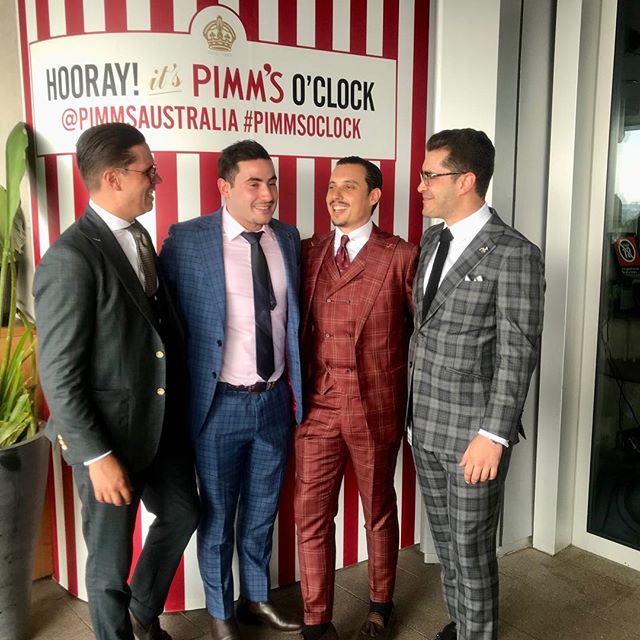 Men's race day fashion tips
For some extra pizazz on race day, try these tips to help you stand out from the crowd:
Try a knit tie in a bold colour for something different. This will provide a welcome variation in fabric
Aim to opt for wool-linen blend suits and be sure to wear a breathable shirt, or the only bet you're likely to win is that you'll sweat buckets in the sun
Make sure your shoes are freshly polished; this can be the cherry on top of the perfect men's race day outfit
Wear a shirt with contrasting buttons to mix things up from your normal work attire
Sunglasses are a must on race days, or you'll find yourself squinting to see which horse is which. Avoid large or sporty glasses styles; aim for a smaller, more refined frame
Avoid any shiny suit fabrics, like silk or satin
Whether you're more sartorially astute or you're new to the game, ultimately, race day is the best opportunity of the year to dabble in a new style, add a flash of colour or try something new.
Be brave, be bold and try something new; after all, it's a gamble that's bound to pay off. For more tips on men's fashion for the races, click here to contact one of our talented tailors today.