It's one thing having a suit tailored to perfection. For the sartorial genius, suiting doesn't stop there. Choosing accessories for a suit can take your whole look to the next level, and can be the difference between looking good and looking like the sharpest gent in the room. And we don't just mean your living room!
Just a few clever accessories for a suit can elevate your entire outfit and step up your suiting a definite sartorial notch or two! Luckily, mastering how to choose the right accessories for a suit is simple. Simply invest in a few key pieces and follow some basic style rules and you'll be well on your way to being one of the best-dressed men in town.
Learn to Choose the Right Accessories for a Suit
When it comes to accessories less is more, but it pays to make wise choices. Firstly, and most importantly, the foundation of your look is your suit, and it needs to fit you perfectly. Have we lost you already? Contact us and we can help you find a perfectly-fitted suit moulded to your body shape.  
Once you have your suit nailed, it's time to add some flair and personality through choosing the right accessories.
1. Cufflinks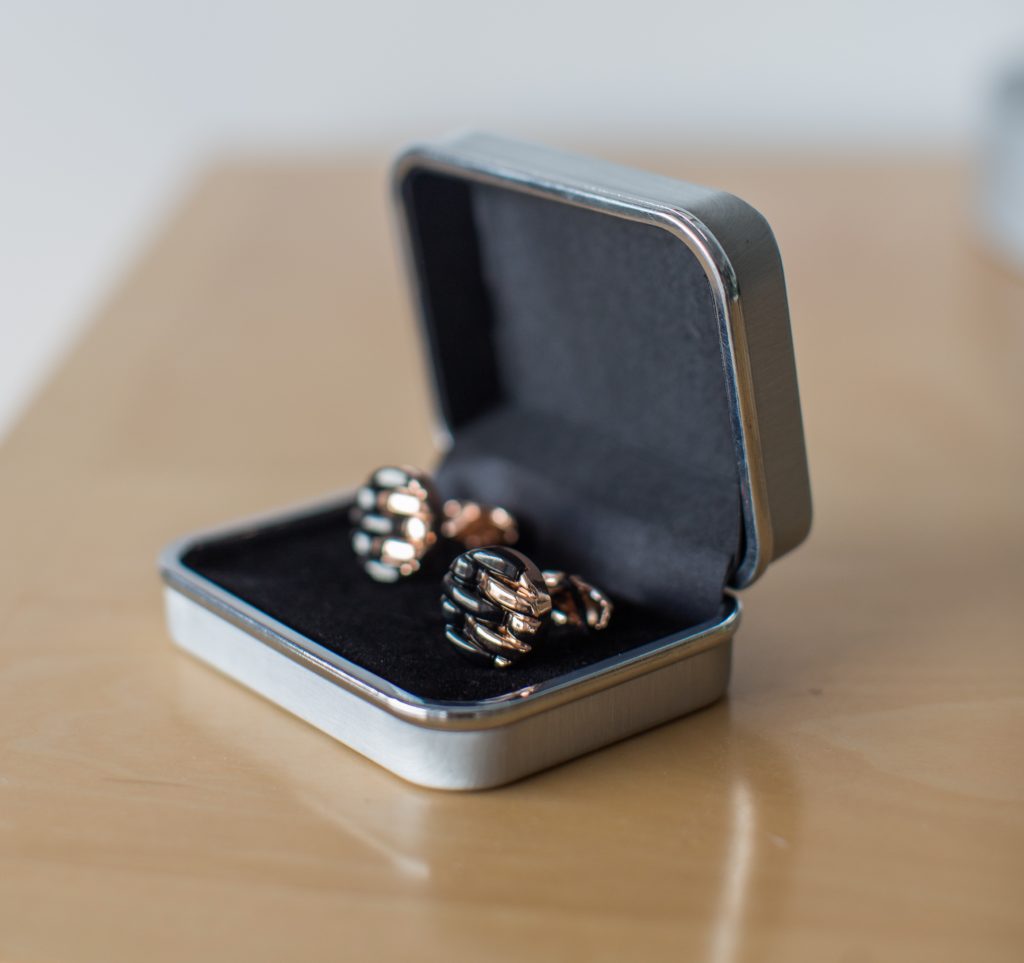 Cufflinks seem to stump even the cleverest of men, yet the concept is fairly simple. When your shirt isn't made with buttons sewn into them, you'll need to add cufflinks. But their purpose isn't just functional. Cufflinks also serve to add decoration and polish to your dress shirt, elevating your look. 
Like buttons, they come in all different forms, shapes, materials and sizes. If you're looking at longevity and versatility, however, you'll want to invest in a couple of pairs of cufflinks that can be worn with anything. The most versatile styles are fairly neutral and come in black, gold, grey or silver.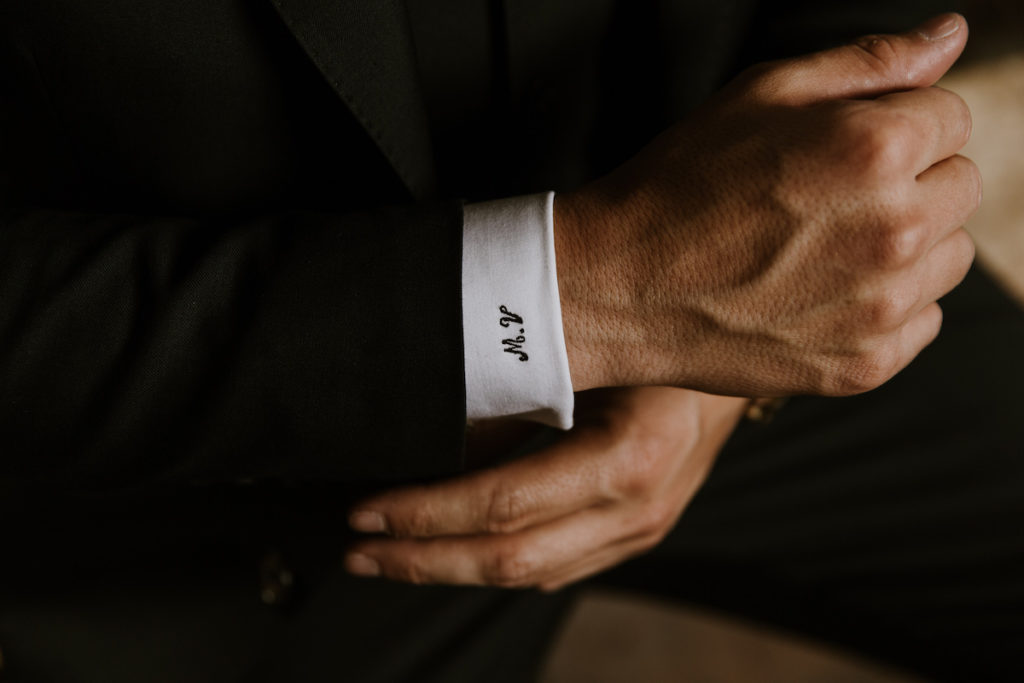 2. Tie Clip
A tie clip is, without doubt, one of the tiniest suit accessories you could find, but surprisingly, it has valuable merits. It adds instant polish to your whole ensemble, and secures your tie to your dress shirt, holding everything neatly in place.
Our tip? Go for a very simple, yet high-quality tie clip. It should never be wider than your tie and you should aim to place it between your third and fourth button.
3. Tie and pocket square
Perhaps the most obvious choice when it comes to accessories for a suit, a tie can truly make or break your look. That said, it's the single easiest way to add colour and flair, mix up your look or simply "tie" it all together.
Not sure how to integrate your tie into your look? Read our blog on how to match your suit, shirt and tie.
Similarly, a pocket square can add even more depth to your look. Try to ensure your pocket square is in the same colour family as your tie. Otherwise, choose opposing colours like blue and red to create a varied look.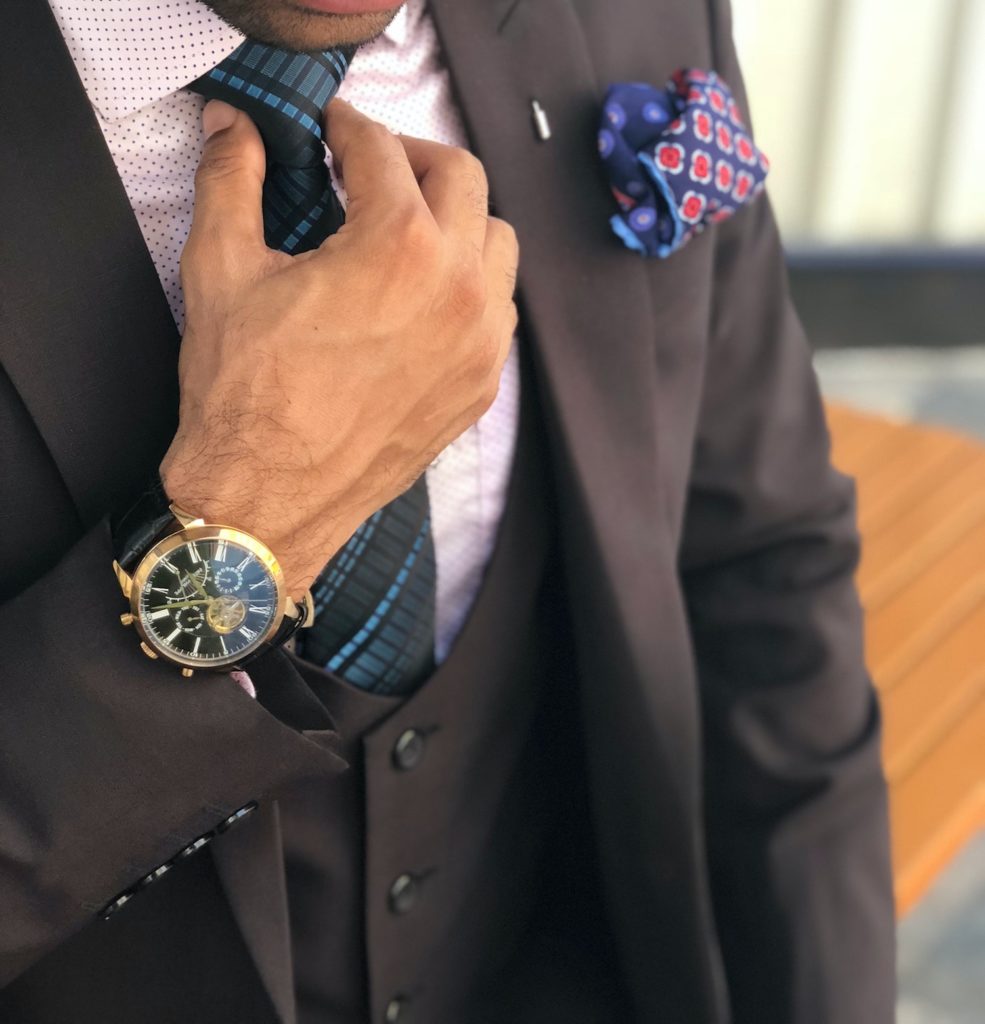 4. Watch
No, we don't actually need to tell the time anymore, but a watch can be your main statement piece, adding polish and flair to your look. You can either choose to wear the same statement watch most days or mix it up with a range of watches to match different looks. If you want to wear the same watch, try to choose a versatile style; possibly in black, silver or gold.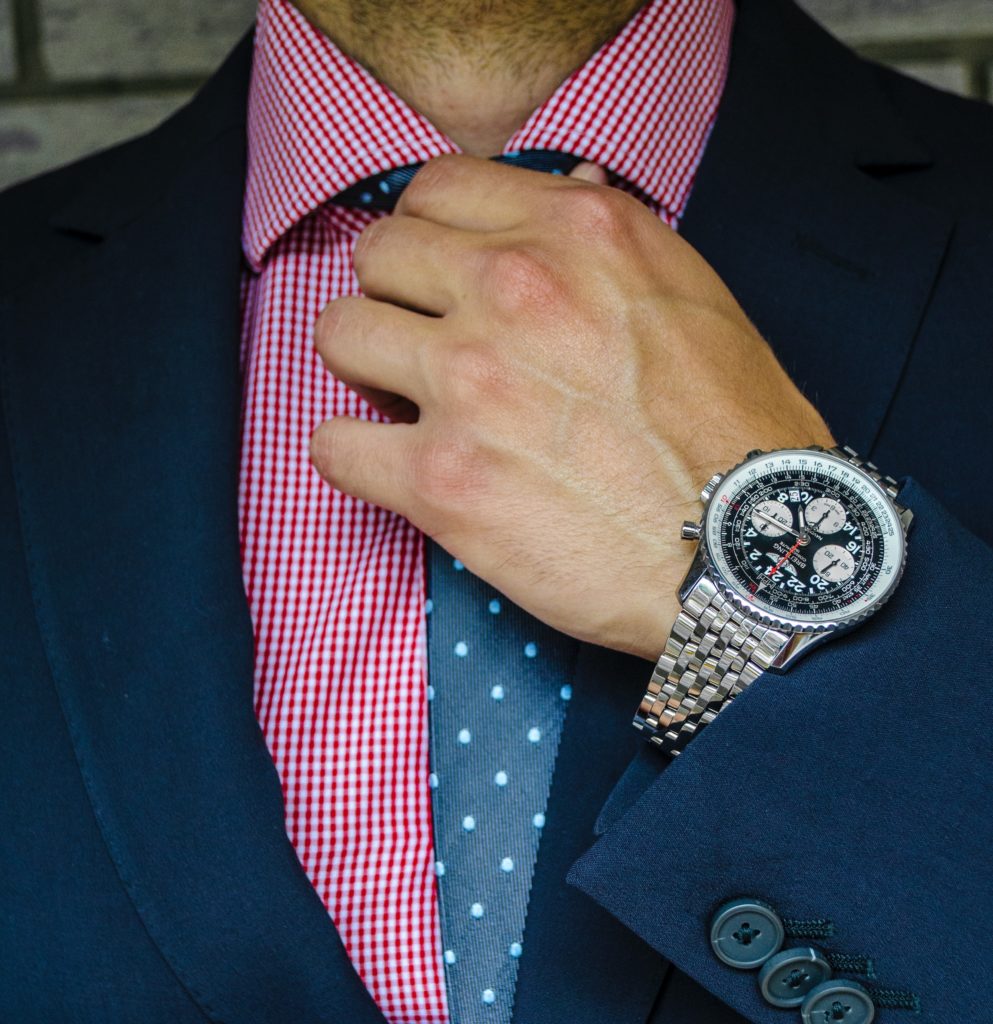 Otherwise, you can change up your look with a variety of different watches for different occasions. A brown or tan band could work better for day events, for instance, while a darker style or a metal band might be more ideal for evenings. It really depends on your lifestyle and your personal preferences.
While a watch should be an investment piece, just how much you choose to "invest" will be determined by your individual tastes, your budget and how often you will actually be wearing your watch.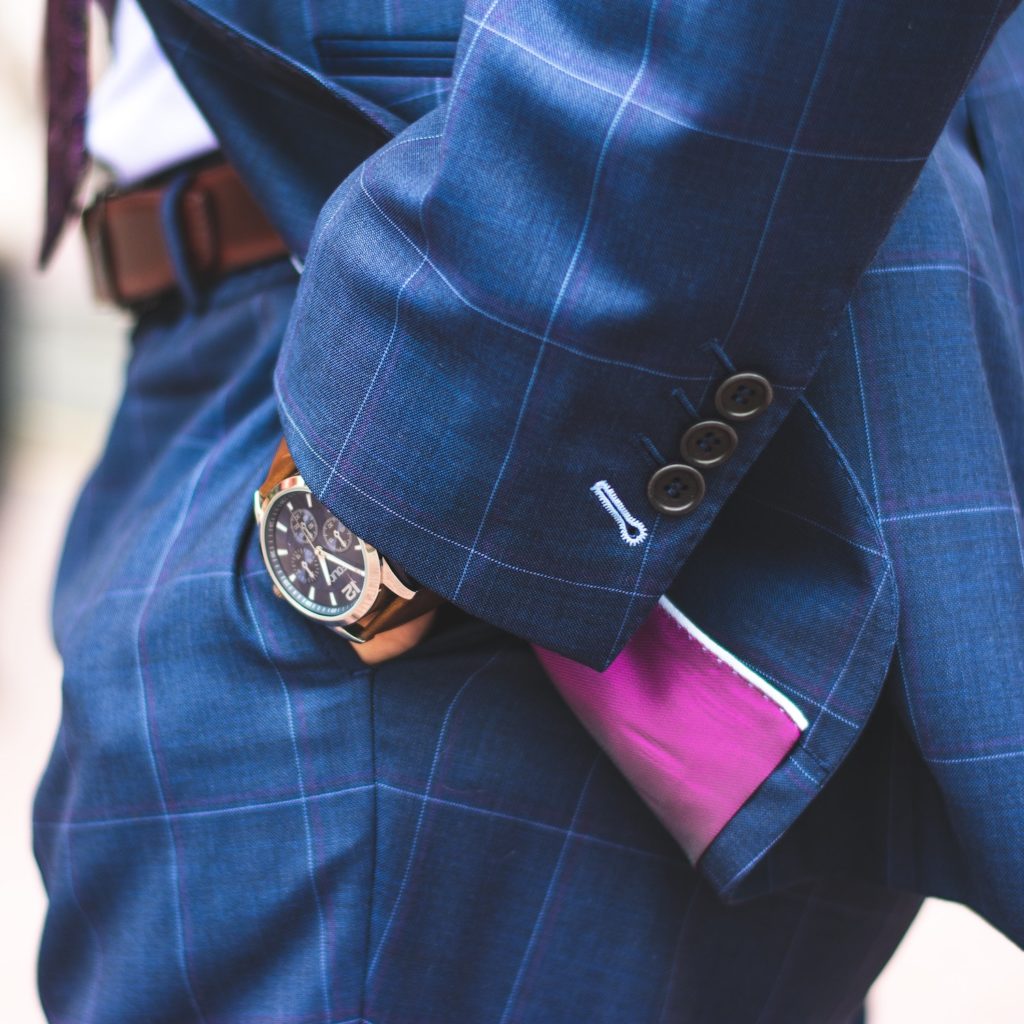 5. Lapel pin
When it comes to accessories for a suit, a lapel pin or flower is a bold move. They can work wonders in upgrading your look, but if you're not careful it can also do the opposite and move into more of a "novelty" look. Lapel pins should be chosen with care and should only subtly enhance your look without becoming detracting from your entire ensemble.
Long stem lapel pins are a nice modern variation of larger flowers and can add a subtle polish to your look without becoming too overbearing. Another alternative suit accessory is a badge pin, often worn through the buttonhole on the left lapel, in the same angle as the lapel. These can include a company logo, family crest or national flag.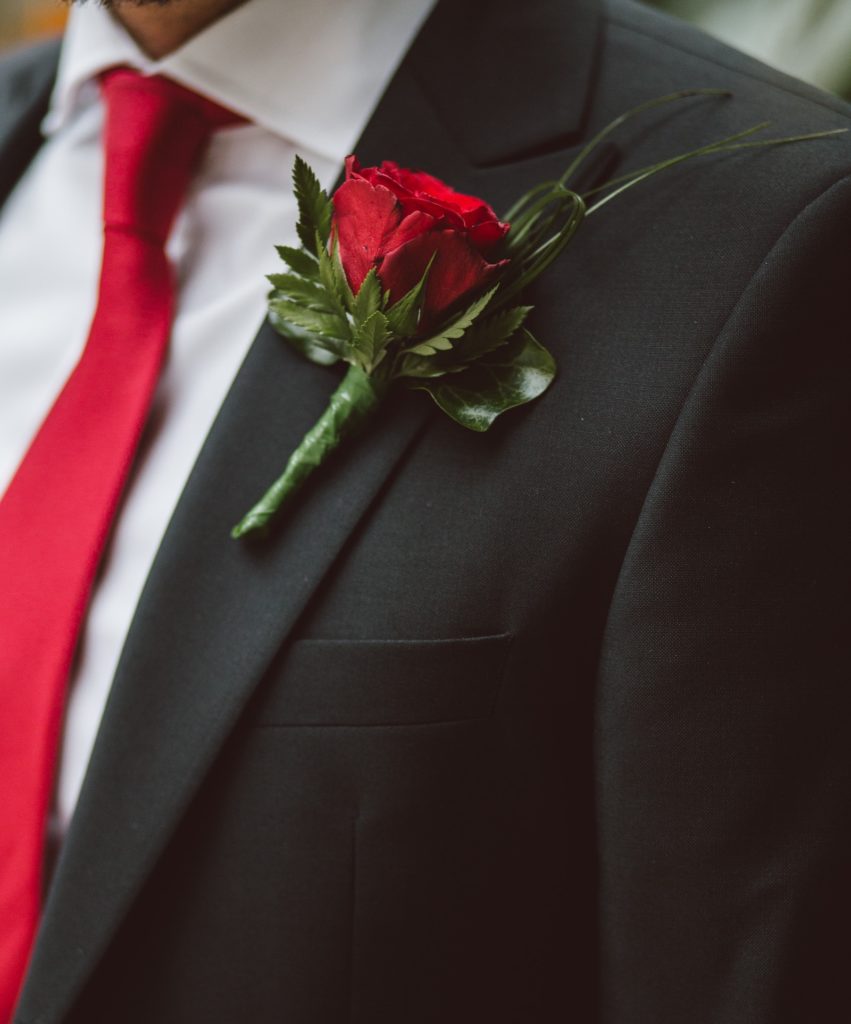 While there are a few different accessories to choose from, the right accessories for a suit are entirely dependent on you. It's up to you to decide what suits you best and what you'd prefer to invest in. For instance, when it comes to your suit accessories, some men like to invest a hefty sum in a watch, whereas others are more partial to changing it up with a multitude of colourful ties and pocket squares. The choice is yours.
To get in touch directly for any enquiry about custom made business suit, or made to measure wedding suit  and more, visit Woolcott ST boutique in Sydney or contact us today.
For more style advice, check out the rest of our blog.