In the modern world, men's business wear can translate to a multitude of different things. The outfit you choose, however, will always be dictated by what you're doing on any given day. You need an outfit which can help you transition effortlessly from seeing clients to attending meetings to more relaxed days in the office. Business wear differs from business casual, however, which can often be relegated to "casual Fridays," away days or casual team days.
On top of that, men's business wear trends change with the seasons and adapt each year. So how do you know which level of men's business wear is appropriate at any given time?
Men's Business Wear Styles
Men's business wear is also called "board room attire" or "business formal". It's usually appropriate for those who may be seeing clients most days, such as lawyers, or those ladies and gentlemen in other white-collar roles. On the other hand, you might work in an office where some days will require you to go all out in men's business formal wear whereas, on other days, business casual is more appropriate.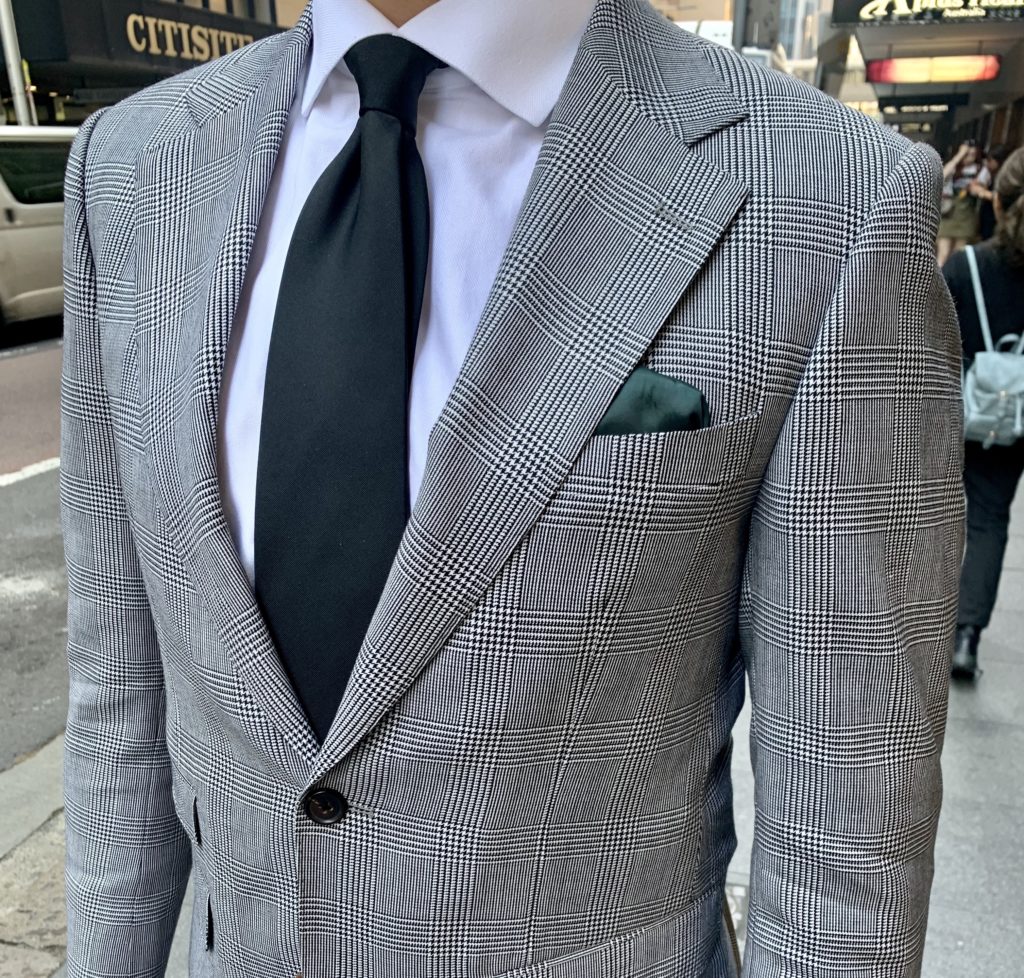 The Unspoken Dress Code
Business attire for men should take into consideration your profession, city, company, the climate and your activities on a day-to-day basis. Most importantly, you should take cues from others in the office as to what is most appropriate. You may work as a lawyer; however, your particular office may be more relaxed than others, so it's important to take cues from your colleagues. And by "colleagues," we mean your boss, not Jimmy, the junior from the accounts team.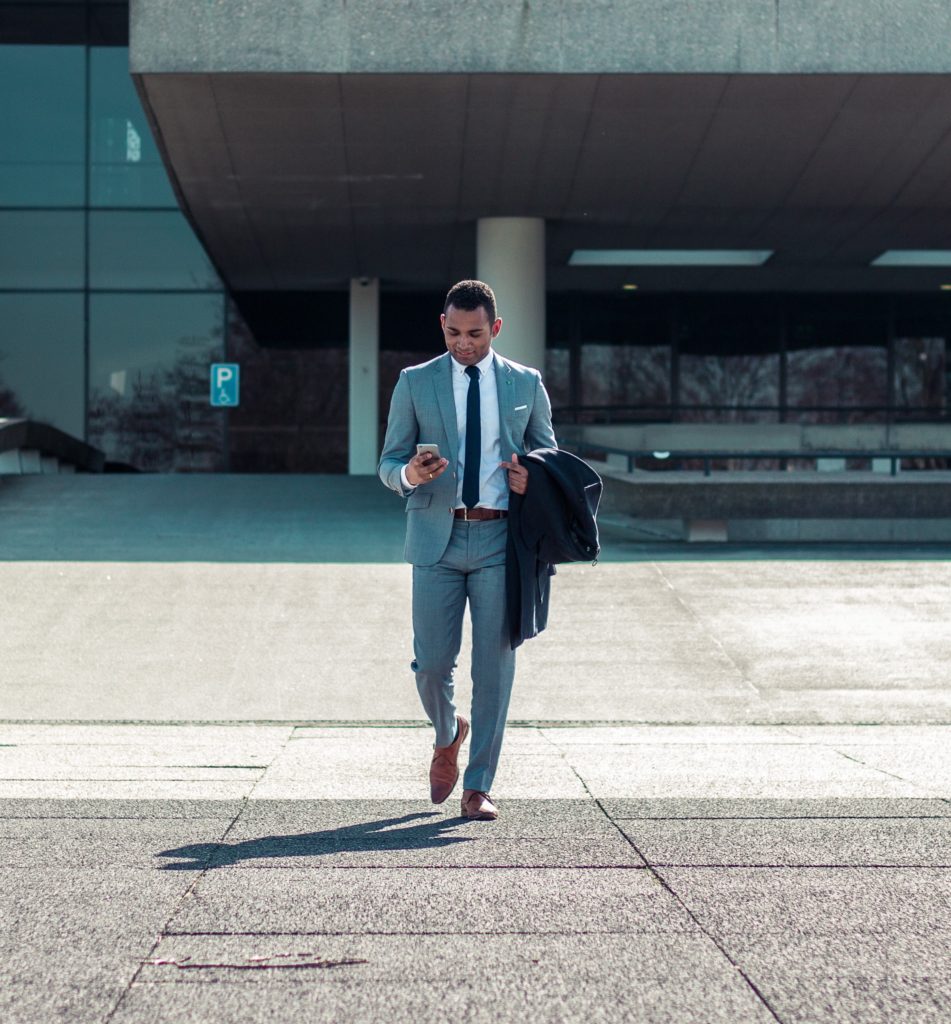 Men's Business Wear Basics
In essence, men's business wear is usually comprised of a 2 or 3-piece suit in darker colours such as black, navy or charcoal. Depending on your office and sartorial skills, you can probably also get away with a three-piece suit in a lighter colour, if styled correctly.
The fabric you choose will depend on a number of factors. With new clients, we always take into account where you live, whether you do a lot of travelling, and what your work life looks like.
For example, a linen suit wouldn't be suitable for travel by plane, as linen tends to crease easily. For an Australian climate, we often recommend lighter wool blends and linen and wool blends in the warmer months. What you decide on will, of course, depend on your unique needs.
Men's business wear is typically comprised of a dark business suit, conservative tie choice in a solid colour like red or blue, a light blue or white shirt. We also recommend black or brown dress shoes – preferably dark brown hues like chocolate. We prefer solids or fine shirt prints, as they tend to look more formal.
Wearing boldly clashing prints and patterns can be risky when dressing in a formal business environment. And it might not be a good idea to try something new on the dawn of a crucial business meeting!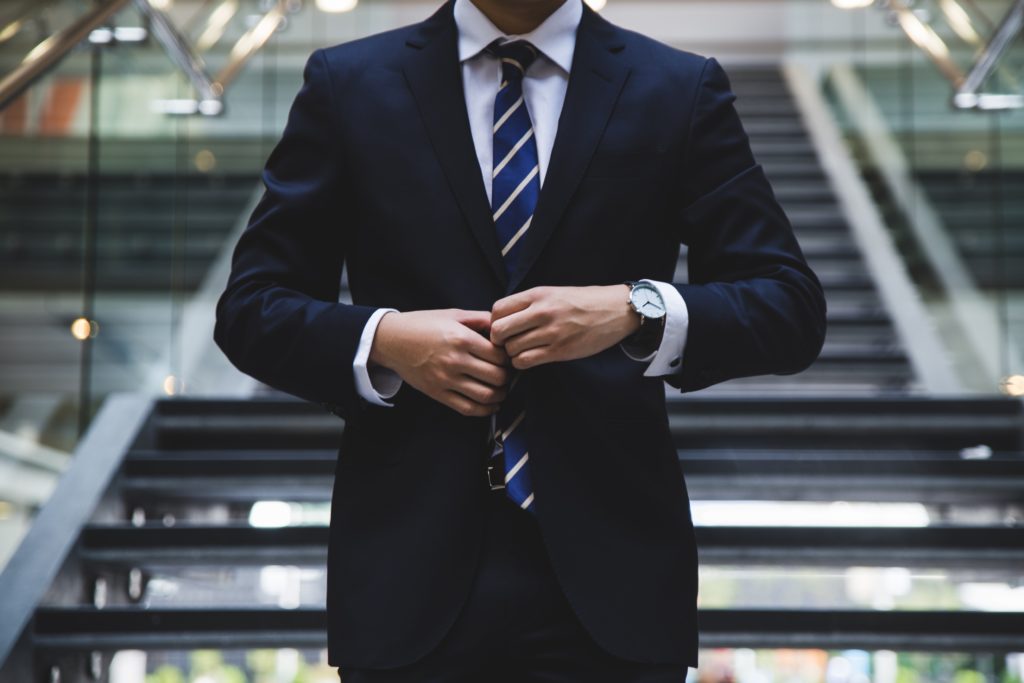 Accessories for Business Attire
When it comes to accessories, this will be your moment to shine and show a flash of personality. Select simple yet high-quality cuff links in black, grey, gold or silver. 
Your tie will be your moment to show some colour, so go big if you like. Red and blue ties definitely have their moment. But purple, green or yellow varieties can provide a welcome pop of colour in a sea of grey suits and red ties. Aim to use similar colours, like blue and purple, or contrasting colours to make a statement.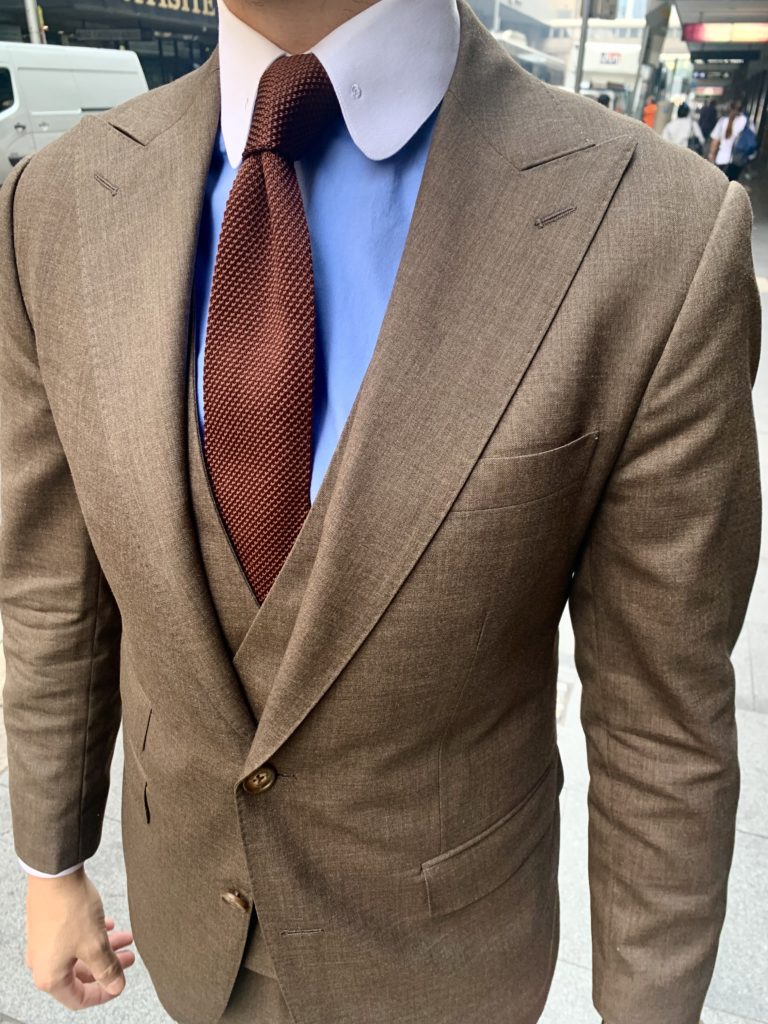 If you want to elevate your look, definitely opt for a pocket square. Pick a bold colour in your tie to highlight and feature this in your pocket square. 
Find out more about how to match your suit and tie here.
The Final Touches
Due to the formal nature of men's business attire, it can often be difficult to stand out without looking tacky or over the top. Luckily, there are some sure-fire ways to stand out from the pack in a subtle and sophisticated way. 
This is where the quality of your suit can really shine. Your aim when styling men's business wear should be to choose a well-constructed, quality suit. From there, you can add subtle touches of texture and colour to elevate your look.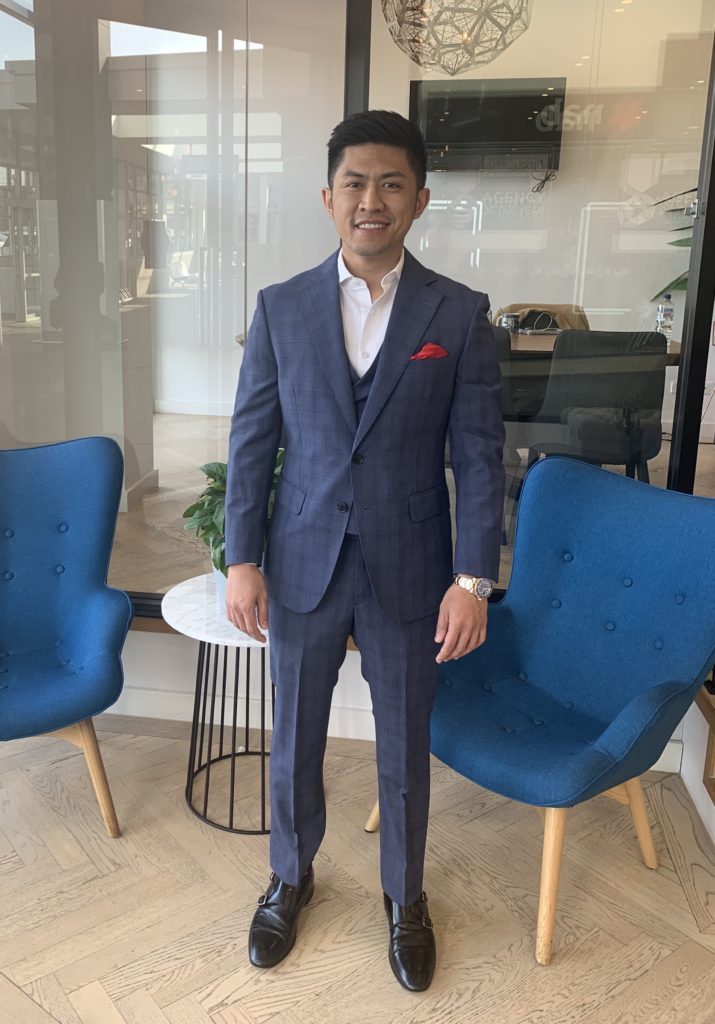 For instance, you could try a knotted tie in a bold colour like blue, red or forest green with a navy pinstripe suit in a wool blend. Small touches matter when it comes to men's business wear. Having a high-quality pair of shoes or bold pocket square can add a surprising new dimension to your look. It sounds simple enough, but many often overlook these details in favour of having a flashier suit or a multitude of shirts.
So, there you have it. Pretty soon you'll be winning at creating an elegant men's business wear look that will steal the show. The ideal look will carry you from dawn to dusk as you go about your day. 
For more styling advice when it comes to men's business attire, or to hear more about our bespoke tailor suits, visit Woolcott ST boutique in Sydney or contact one of our experienced tailors today here.