It's getting chilly out there, and no matter how cosy your suit is, a top coat can really step up the comfort levels, especially in those crisp mornings.
Not only do top coats keep you warm, they also have a streamlined elegance that can quickly and easily elevate your look to a new level of sophistication and style. What modern man wouldn't want an instant style boost?
But how do you choose and style men's coats without drowning yourself in layers?
Top coat style
If you're new to the top coat game, there's a huge range of men's coats available. Start with a dark colour like black, charcoal, or navy. A more versatile coat in these colours could be matched with bolder colours underneath; a bright tie, a patterned shirt or a bold suit.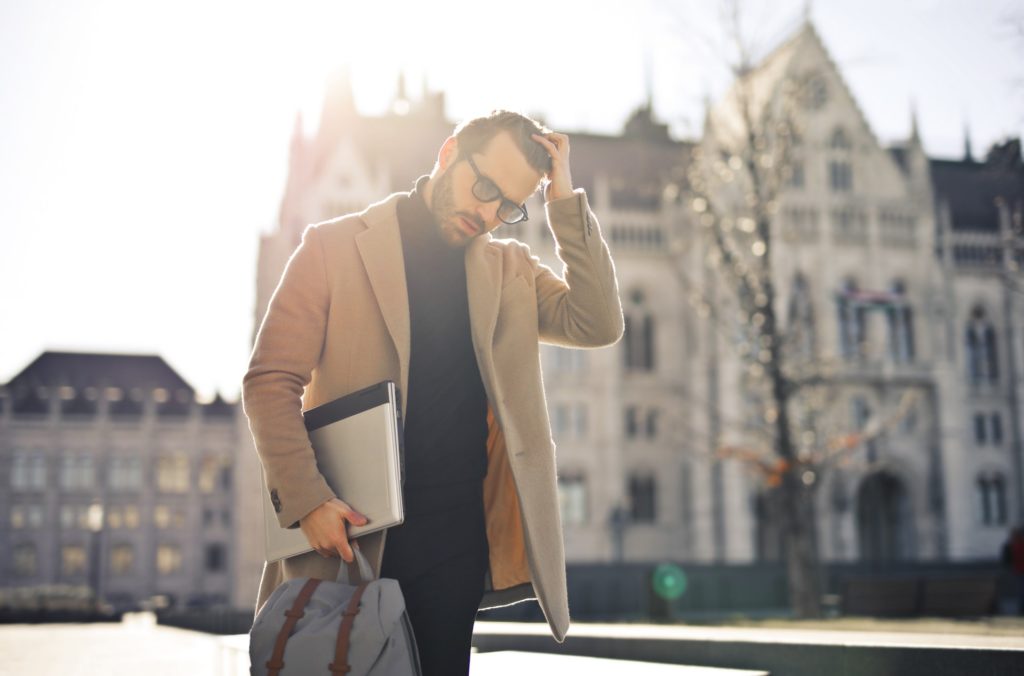 Once you're confident styling your staple coat, you can add another bolder top coat look to the collection. Think tones like camel or beige, or even deep red, royal blue, or emerald green varieties. Camel and tan tones look great with most suit and suit combinations but especially tones of blue. Reds and greens can look fantastic, but are a little harder to style, and look best paired back with a more neutral colour palette.
Adding wooden toggles and zippers immediately makes men's coats look more casual, which is fine if that's what you're looking for. But, for a more versatile look, buttons are the way to go, as your top coat can be dressed up or down.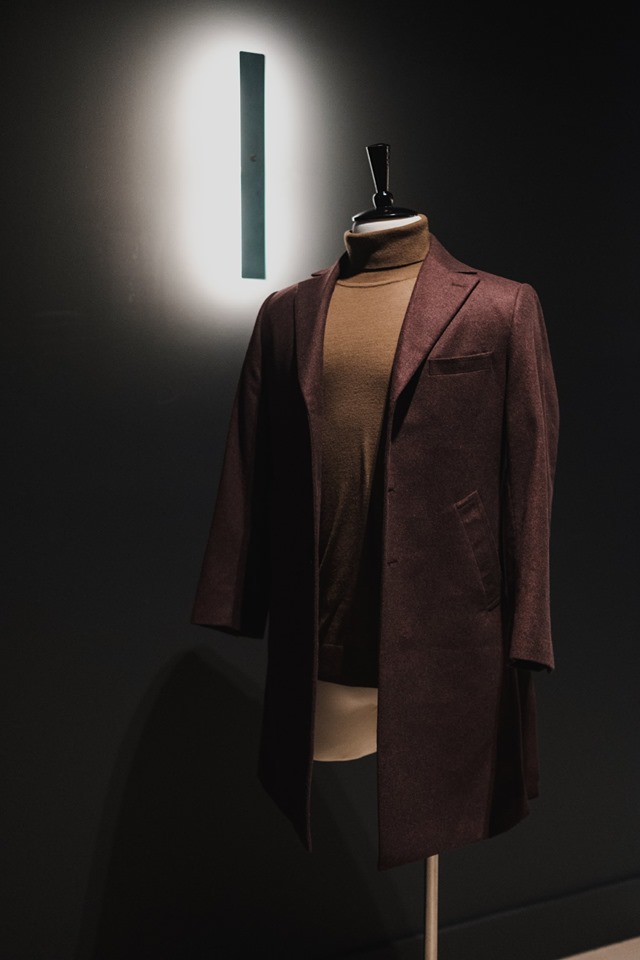 The right length
If you're already on the shorter side, be careful not to go too long with your coat length or it will make you look shorter than you are. Go with a top coat that runs to your knee or shorter.
Taller gents can get away with styles that go below the knee, but you don't want a coat that goes all the way to the ground; unless you're planning on a role in The Matrix. Not only are long coats not as comfortable due to their bulkiness, they're much less versatile and are more difficult to dress down. Consider where you work, or travel to. In colder climates, you'll definitely need a longer overcoat that goes to or past your knee, but where it is warmer, you may want a shorter style that will take you all the way through autumn and winter.
The perfect fit
Pay attention to the overall body of the coat. Like suits, well-fitting men's coats flatter your body in all the right places. Your top coat shouldn't create unsightly bulges in different areas. You'll want it to be snug, yet still have room to wear more multiple layers underneath.
The sleeves of your coat should run just over your suit jacket and shirt underneath, but should never sit almost to the middle of your hand. It should end right at your wrist.
When shopping for an overcoat, be sure to tell your tailor what you'd like to wear it with. Always leave a little extra room, or be sure to try your coat on with a suit underneath. Try it on the same way as you'd wear it in your everyday life. There's nothing worse than trying to shove multiple layers of clothing into a too-tight top coat. The best coats should fit like a sports jacket; snug around the shoulders and fitted at the body; yet with more room to wear layers underneath.
Coat fabrics
Go for natural fabrics where possible, as they tend to be much more insulating. Wool is a great option, or wool and cashmere blends work well. Cashmere adds softness however ensure that your top coat fabric is heavy enough to have some weight and retain the structure and shape of your top coat.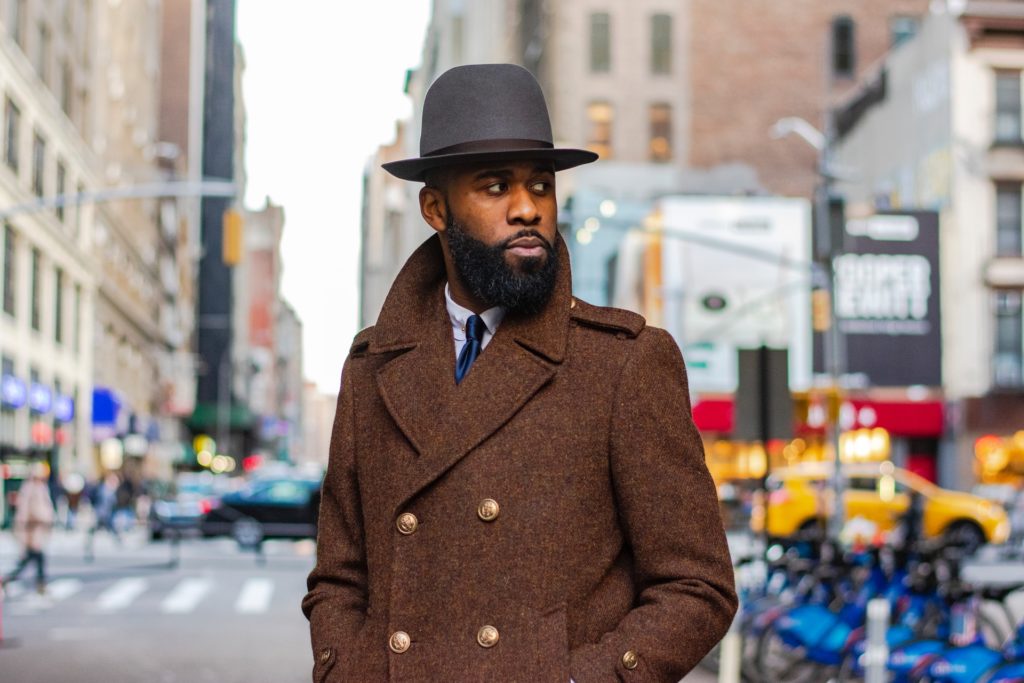 Styling men's coats
Certain top coats go in and out of style. While you can't beat the classic double-breasted overcoat, which provides a more masculine silhouette, the single-breasted style is equally classy, providing a high level of hassle-free sophistication.
The best part about a great top coat is that it can easily transition into weekend wear; making it perfect for that winery weekend away, a classy winter lunch, or a chilly night out on the town. Dress up your look with dark jeans, a collared shirt, bold scarf, boots and a coat.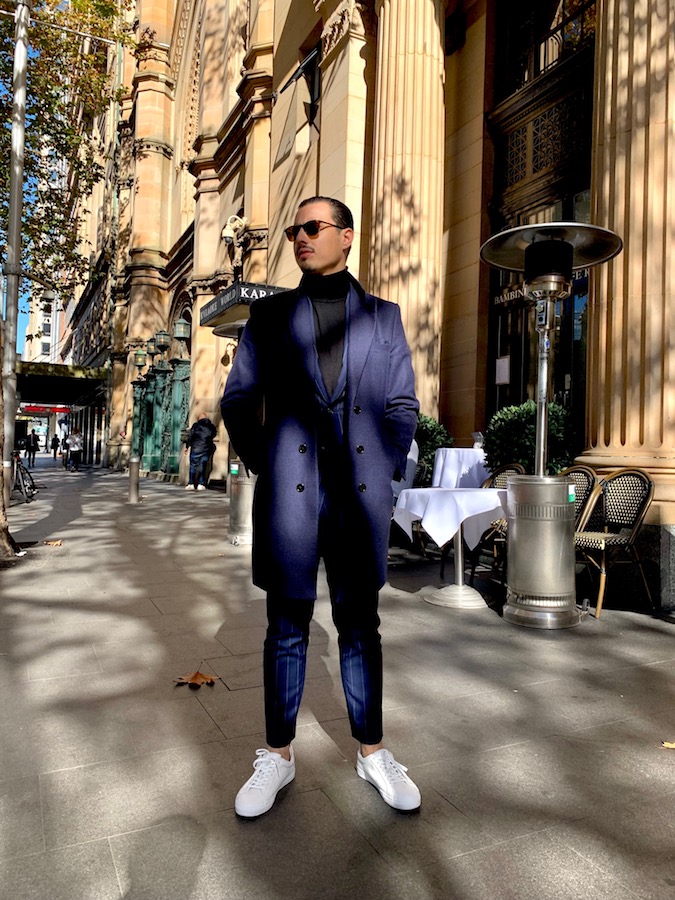 Or, dress it down for a day look with sneakers and a cosy black turtleneck.
To find out more about men's coats and top coat styles, get in touch or book a fitting with one of our qualified tailors; we'll show you the best top coat styles to suit your body type and your lifestyle.